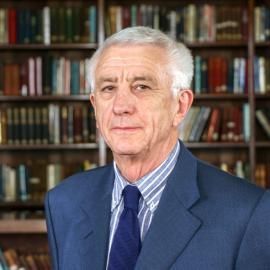 Trevor Taylor
Professional Research Fellow in Defense Management, Royal United Services Institute
Trevor Taylor is Professorial Research Fellow in Defence Management at RUSI, where he heads up a research programme in Defence, Industries and Society, and is a member of the Acquisition Focus group which publishes regularly in RUSI Defence Systems.
In addition, he is professor emeritus at Cranfield University, where he still teaches, and where he was head of the Department of Defence Management and Security Analysis from 1997-2009. He also works regularly for the Naval Postgraduate School in Monterey, where he is an adjunct faculty member.
His career has linked the academic sphere with that of governmental and industrial professionals in defence, and he speaks and writes regularly at conferences on defence acquisition and management. A joint author of a book on UK defence industry, he was for six years an elected Council Member of the former Defence Manufacturers' Association.
He was previously Professor of International Relations at Staffordshire University and from 1990-93 was head of the International Security Programme at the Royal Institute of International Affairs (Chatham House) in London.