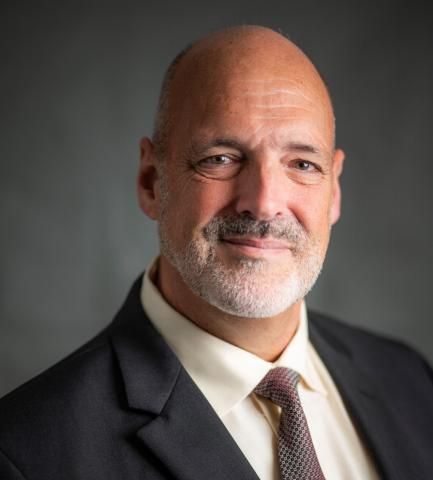 Robert P. Girrier (U.S. Navy Retd)
President, Pacific Forum & Former Deputy Commander and Chief of Staff, U.S. Pacific Fleet and Director for Operations (J3)
Rear Adm. Robert Girrier entered the U.S. Naval Academy from the State of New York, graduating with merit in 1983. Girrier earned a Master of Arts in International Affairs from the American University School of International Service, a Master of Marine Affairs from the University of Rhode Island and a master's in public administration as a Moreau Scholar from the Kennedy School of Government at Harvard University, specializing in negotiation and conflict resolution.

A surface warfare officer, he most recently served as deputy commander and chief of staff, U.S. Pacific Fleet and Director for Operations (J3) and U.S. Pacific Command prior to that. At sea, he commanded Carrier Strike Group (CSG) 7, USS Ronald Reagan Strike Group and CSG-11, USS Nimitz Strike Group. In Ronald Reagan Strike Group he conducted a combat deployment in support of Operations Enduring Freedom and New Dawn and provided disaster response for Japan during Operation Tomodachi. Prior to these tours he served as vice commander, Naval Mine and Anti-Submarine Warfare Command, with operational commander duties in 2nd, 3rd, 5th and 7th Fleets.

Additionally, Girrier commanded Destroyer Squadron (DESRON) 15, forward deployed in Yokosuka, Japan, where the squadron developed tactics, techniques and procedures for anti-submarine warfare and maritime ballistic missile defense while exercising extensively with navies throughout the 7th Fleet area. He commanded USS Roosevelt (DDG 80) deploying in support of Operation Enduring Freedom in the Mediterranean theater, serving as air defense commander for the 6th Fleet. Additionally, Girrier commanded USS Guardian (MCM 5), a forward deployed Avenger-class mine countermeasure ship operating from Sasebo, Japan, in support of 7th Fleet operations.

Ashore, Girrier served as an instructor at the Surface Warfare Officer's school in Newport, Rhode Island. In Washington, D.C., as a policy planner and representative to NATO bodies on counter proliferation for the Joint Staff (J-5); as the administrative aide to the secretary of the Navy; the executive assistant to the deputy chief of Naval Operations for Plans, Policy and Operations; as the deputy director of the Navy Staff and as the deputy commander and chief of staff, U.S. Pacific Fleet. Overseas he served as the executive assistant to Commander, U.S. Naval Forces Europe and Commander, Allied Joint Force Command Naples.

Girrier assumed duties as the director for Unmanned Warfare Systems (OPNAV N99) on the staff of the Chief of Naval Operations (CNO) in September 2015. In this capacity, he is responsible for the rapid development, prototyping and demonstration of U.S. Naval unmanned warfare systems.

His personal decorations include the Defense Superior Service Medal and five awards of the Legion of Merit.

He is co-author of the professional naval books, "Command at Sea", the "Watch Officers Guide" and the "Division Officer's Guide".
Rear Adm. Girrier recently joined Pacific Forum. With over 30 years maritime experience and extensive background in the Indo-Asia-Pacific building high-level partner relationships and capacity, he brings operations, strategy development, crisis-response and negotiation skills to Pacific Forum activities.