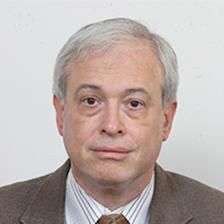 Gregg Rubinstein
Director, GAR Associates
Mr. Rubinstein's involvement with defense and aerospace programs in the Asia-Pacific region is based on lengthy experience as a planner, negotiator, and manager. During 12 years as a foreign service officer, he worked on U.S.-Japan defense and trade issues in the U.S. embassy, Tokyo (1974-78) and the State Department's Office of Japanese Affairs (1980-82). At the Department of Defense, Mr. Rubinstein served in the Defense Security Assistance Agency and returned to Tokyo on assignment to the embassy's Mutual Defense Assistance Office (1983-86). In these positions, he was responsible for resolution of policy and management matters related to major Japanese acquisition programs as well as joint R&D projects.
After leaving government service, Mr. Rubinstein became director of Policy and Planning in the Washington office of Grumman International, where he focused on government relations, program planning, and joint venture projects. He has since been employed as a consultant on security policy and defense industrial programs in the Asia-Pacific region, and is currently director of GAR Associates. Mr. Rubinstein continues to serve as an adviser to the Department of Defense (DoD) on Japan programs. He works with industry associations in both countries to promote cooperative acquisition projects and industrial partnerships.
Mr. Rubinstein was educated at the University of Chicago (B.A., 1972), Columbia University's School of International and Public Affairs (M.A., 1974), and Jochi University, Tokyo. He has written numerous articles on U.S.-Japan security relations, co-authored studies for DoD on armaments cooperation with Japan, and worked on defense acquisition reform proposals for Taiwan.