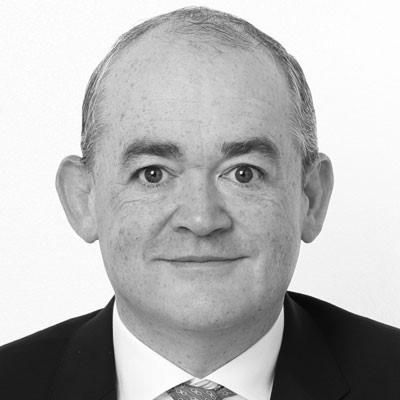 Cartan McLaughlin
CEO, Nihon Cyber Defence
Cartan McLaughlin has worked for 25 years based from Japan in the Financial Technology Sector based primarily on Banking but has also worked extensively in the Securities area. He has a strong background in Technology and started his career as a programmer working on strategic development projects in Japan such as the TSE and OSE move to electronic trading.
He has a strong background in Security technology and pioneered security surrounding SWIFT and International payments systems. He developed around the first TCPIP stack on the IBM AS400 and has a strong background on networks and security.
He has worked with Japanese Banks in Head office and their International Branches implementing solutions based on local requirements on a Global basis covering Europe, Middle East, Asia, Africa and North and South America. Notable Financial Institutions include Mizuho, SMBC, MUFG, Resona, Daiwa and Nomura.
He has a strong background on most Asset Class Financial Instruments having developed companies surrounding many different business verticals in Banking.
He has worked with nearly all the Foreign banks in Japan and their head offices over the past 25 years and has also a strong connection with South Korean Banks having managed the offices in Seoul for several financial software companies.
He has assisted in the opening and licensing of several banks in Japan including a major South American Bank where he worked to help them satisfy the BOJ license and FSA regulatory requirements.
Having started his Japanese career 1994 working on the first electronic trading platforms for TSE and OSE he maintained a strong relationship with both Japanese stock exchanges.
His strength lies in his ability to merge technology with financial sectors and being able to troubleshoot all aspects of banking and securities in relation to the successful delivery of solutions – his strong banking technology knowledge led him to his development of Cyber Security, AML and KYC portfolios of knowledge. He believes that the future of corporate governance lies in a combination of Financial Technology, Regulatory Technology and Cyber Security. He is seen as an independent leader on Fintech, Cyber Security and Regulatory technology in the exchange traded arena of Equities, Derivatives and more recently Cryptocurrency.
He is currently the CEO of Nihon Cyber Defence brining US and UK skilled government assets to the Cyber arena in Japan/Asia and Japanese institutions Internationally.
He is currently the CEO of Nihon Technology Solutions bringing AML and KYC solutions and services to the APAC region primarily focused on Japan and Japanese institutions.
Cartan McLaughlin has an BSc honors degree in Computer Science and also majored in Advanced Mathematics.