03 Sep 2021
UK Carrier Strike Group flagship HMS Queen Elizabeth to arrive in Japan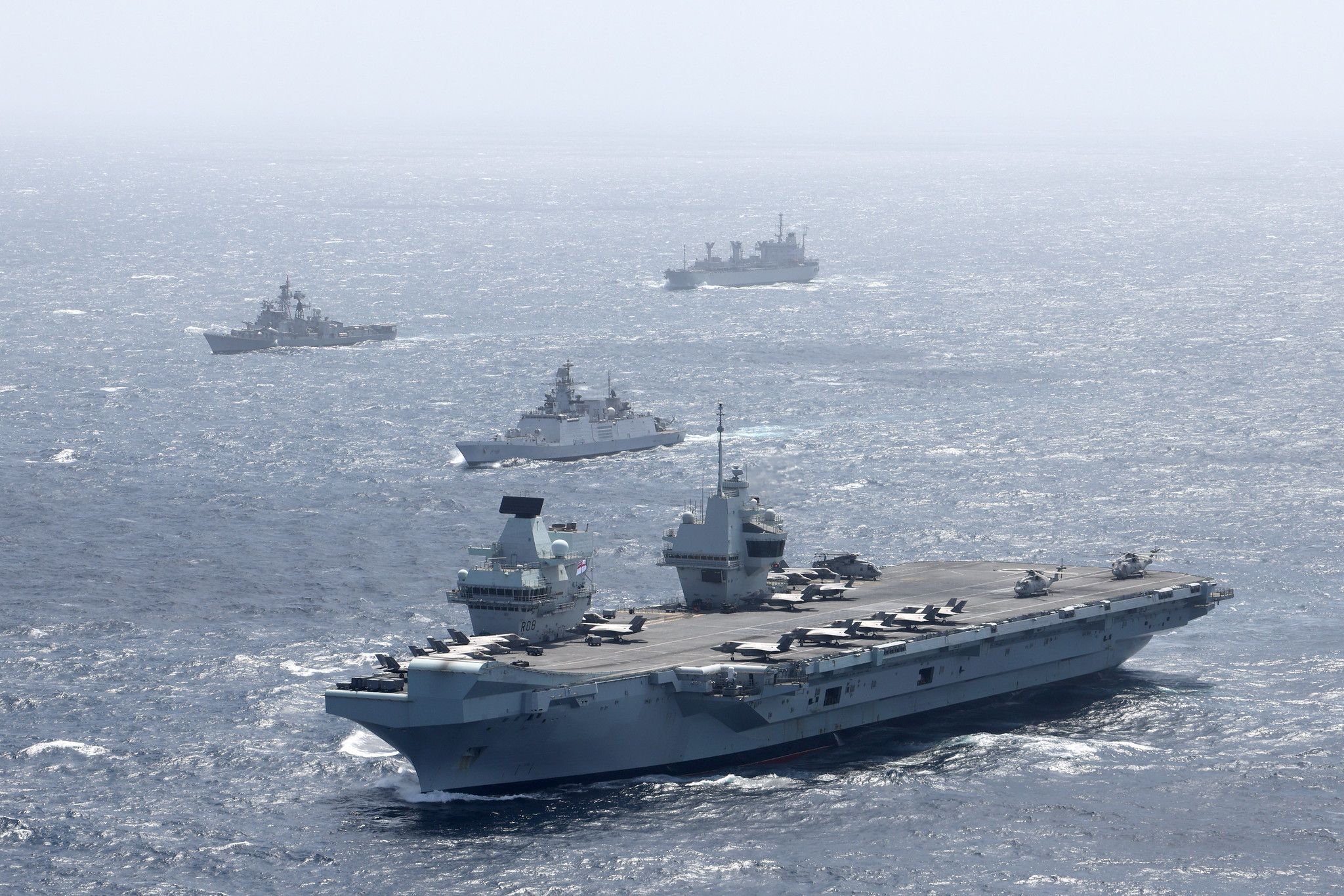 The visit is part of the maiden operational deployment of HMS Queen Elizabeth. The period in and around Japan will reinforce the UK's commitment to a resilient international order in which open societies based on shared values grow prosperity and champion free trade. The visit is also an important component of the UK's renewed focus on the Indo-Pacific, outlined in the Integrated Review. The UK is committed to advancing security, defence and development cooperation with Japan, on the basis of a shared outlook on freedom, democracy, human rights and the rule of law, as well as free trade.
In August, the ships and aircraft of the CSG21 undertook multinational joint exercises with global allies, including the Japanese Self Defence Forces and US Forces Japan. The exercises were designed to build interoperability between like-minded international partners in this globally significant region of the world.
UK Ambassador to Japan, Julia Longbottom said:
The visit to Japan of HMS Queen Elizabeth and other UK vessels of the Carrier Strike Group is a confident embodiment of the close and deepening relationship between the UK and Japan.
The UK is committed to peace and stability in the Indo-Pacific region and as a like-minded democracy is committed to working with Japan to meet shared global challenges, such as cyber security and climate change, and to ensure the global systems that promote the free flow of trade and knowledge are strengthened.
The UK-Japan relationship has a long history. We believe this visit marks the elevation of our defence and security relationship to a new level.
The CSG21 will continue with a programme of bilateral maritime and air exercises with Japan's Self Defence Forces over the next few weeks. Royal Navy ships from the CSG21, HMS Kent and HMS Richmond, also visited the Japanese port of Sasebo last month.
Whilst in the region, the deployment will also support a range of engagements that promote the UK's wider international priorities in 2021 as Chair of the G7, as champion of Global Girls Education and as host for the UN Climate Summit (COP26) in November. All activities will be conducted safely and securely and in accordance with the stringent Covid-19 prevention measures of the Royal Navy and compliant with those set by the Japanese government.
UK Defence Attaché to Japan, Captain Simon Staley said:
The Carrier Strike Group's deployment to Japan and the Indo-Pacific as part of its maiden operational voyage demonstrates the UK's commitment to work with Japan, our closest security partner in Asia.
To operate alongside the JSDF in exercises covering surface warfare, anti-submarine warfare and air warfare, we have pushed our partnership to a new level. In demonstrating our maritime capability and ambition we can work further with Japan in developing equipment together in the future.