24 Mar 2020
Japanese firm secures Philippines Air Force defence radar project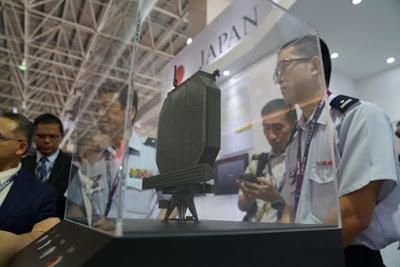 A Japanese firm has secured a deal to supply an air defence radar system that would boost the Philippines' surveillance of its territorial airspace, reports Inquirer.net.
Japan's Mitsubishi Electric Corp. was awarded the contract for the Philippine Air Force's air surveillance radar systems project last week.
Officials said this marked the first time that Japan has secured a contract to export military hardware, a few years after it lifted decades of self-imposed ban on arms exports in 2014.
The notice of award (NOA) from the Department of National Defense was issued on March 4, 2020.
The NOA is a written confirmation of the grant of a contract to a successful project proponent. Contract signing could be in 60 days according to officials.
The government-to-government deal involved the supply of P5.5 billion ($103 million) worth of three fixed and one mobile radar systems. The project under the Philippine military modernisation programme's Horizon 2 is expected to be delivered by late 2021 or 2022.
Earlier reports said Japan was offering an upgraded model of FPS-3 radar built by Mitsubishi Electric Corp.
The equipment would bolster the country's airspace radar coverage amid continuing external security challenges including China's expansion in the West Philippine Sea.
The bilateral defense cooperation of the Philippines and Japan was strengthened in recent years through Tokyo's assistance to the Philippines in the form of training and equipment donation.
In 2018, Japan completed the donation of five Beechcraft TC-90 aircraft to the Philippine Navy, the first time it transferred excess defence equipment to another country after an amendment in Japanese law that allowed the donation.
The following year, Japan donated P5 billion worth of spare parts for UH-1H helicopters of the Philippine Air Force.
The Philippine Coast Guard has also been a recipient of various grants from Japan.
Last month, the Department of Transportation and Mitsubishi Shipbuilding Co. signed the contract for the supply of two 94-meter multi-role response vessels, a project financed by the Japanese government.
Both Japan and the Philippines have a separate territorial dispute with China over the East China Sea and South China Sea.
Source: Inquirer.net