23 Jun 2020
Japan aiming to develop prototypes of self-propelled mine system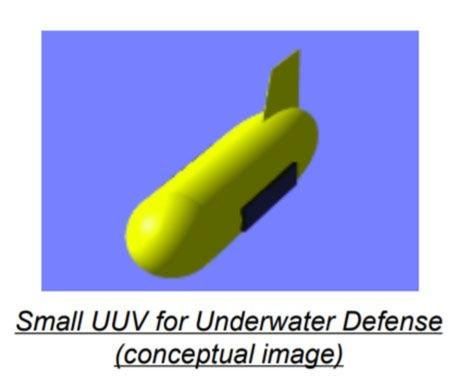 The Japanese Ministry of Defense (MoD) is aiming to develop two prototypes of a remotely operated, self-propelled mine system.
The new systems, which were described by the MoD as "small expendable wireless unmanned underwater vehicles [UUVs]" carrying an explosive payload, are designed to be deployed to high-risk sea areas and loiter there until they are remotely detonated in the proximity of enemy vessels, an MoD spokesperson told Janes on 23 June.
In fiscal year 2020 (FY 2020) the ministry secured JPY7.5 billion (USD70.1 million) to order the two prototypes, but as of 19 June it had neither opened bidding for this project nor signed a contract with any company, said the spokesperson.
The revelation comes after the MoD's Acquisition, Technology & Logistics Agency (ATLA) awarded Mitsubishi Heavy Industries (MHI) a JPY3.06 billion contract on 27 March to conduct research on several UUV technologies, including the development of exchangeable modules and mission payloads, MoD documents obtained by Janes showed.
Meanwhile, the ATLA awarded Mitsui Engineering & Shipbuilding (E&S) a JPY4.74 billion contract on 31 March to develop a hardware-in-the-loop simulation system for UUVs.
Source